Operation Green Light for Veterans Ceremony
4080 Lemon Street Riverside, CA 92501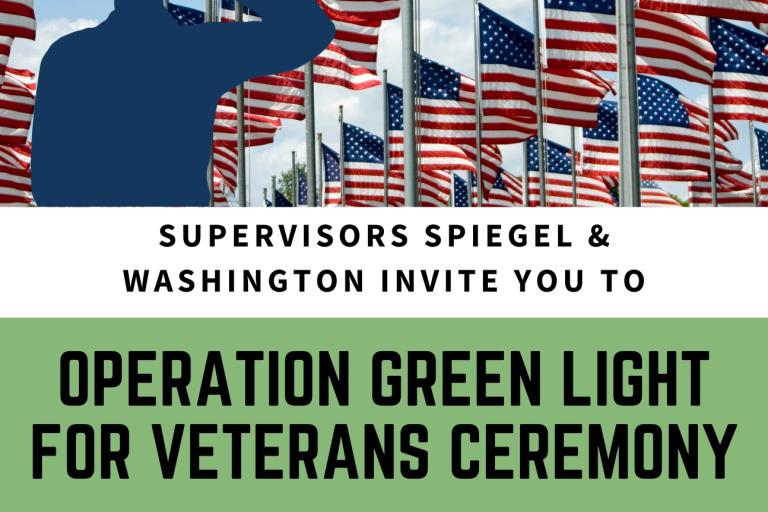 Event Details
Join Supervisor Karen Spiegel and Supervisor Chuck Washington on November 7th at 5:30 p.m. in front of the Riverside County Administration Center located at
4080 Lemon St., Riverside, CA, 92501, for a special evening of recognition and honor.
In proud partnership with the National Association of Counties (NACo) and the National Association of County Veterans Service Officers (NACVSO), Riverside County will illuminate our building in a radiant green from November 7-12.
By casting this vibrant glow, we send a heartfelt message to our veterans: You are seen. You are appreciated. And above all, you are profoundly supported by your community.
Be a part of this momentous occasion as we collectively shine a light on our veterans' unwavering spirit and dedication.
Image