About Supervisor Spiegel
Image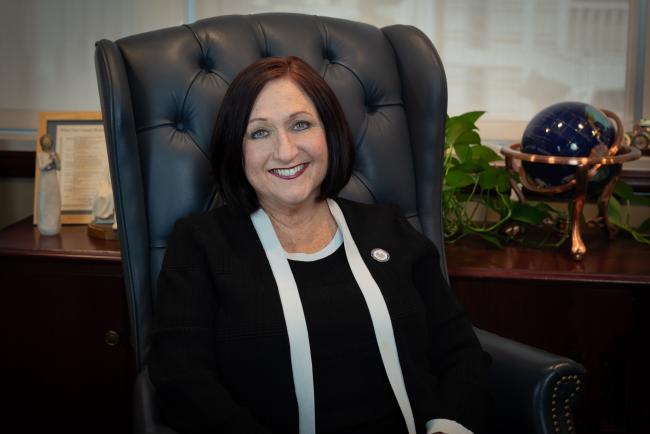 Supervisor Spiegel has been an elected public servant since 1996, serving in several positions in the City of Corona, including City Treasurer and Council Member, and serving four times as Mayor. She was first elected to represent the Second Supervisorial District in November 2018 and was sworn into office for her second term on January 10, 2023.
 
Her actions speak volumes, and her unique passion for service truly sets her apart. She encourages community participation with City and County government and has introduced many new programs. In addition, Supervisor Spiegel has been credited for her leadership on regional transportation issues, collaboration, and regional partnerships. 
In addition to the service in her District, Supervisor Spiegel represents Riverside County at the Regional and State level in many organizations and has served in a leadership role on several. She is an energetic community member, and her "roll-up your sleeves" attitude has led her to immerse herself in many civic, business, and community activities. She has been honored with awards and recognitions for her service over the years. Some of those include the Corona-Norco YMCA Distinguished Service Award; Corona Citizen of the Year; League of CA Cities Outstanding Public Service Award; Family Values Award from the LDS Church; Women in Transportation – Woman of the Year; PTA Service Award; Mobility 21 Public Sector Leader of the Year Award; Corona Chamber of Commerce Chairman's Award of Excellence; and Building Industry Association (BIA) Outstanding Elected Official.
 
With her depth of knowledge and commitment to our community, Supervisor Spiegel proudly represents the Second District on many boards listed here.
 
Supervisor Spiegel graduated from California State University, Long Beach, and did her graduate studies at Pepperdine University, where she received a Master's Degree and was a Marriage Family Therapist (MFT). Prior to coming to Corona in 1985, Supervisor Spiegel spent ten years working with at-risk youth and their families in Long Beach. Her career has taken many paths, from counseling to electrical contracting and accounting to publishing and marketing. When she married Bobby in 1985, she came to Corona and worked in the family Electrical Contracting business, Corona Industrial Electric, Inc., until it closed in 1995. Bobby and Karen began Spiegel Enterprises & Publications in 1989 and remain active in the local e-commerce and marketing business.
 
Supervisor Spiegel and her husband, Bobby, of 37 years, have five adult children and two grandchildren. She treasures the time she can spend with her grandson RJ and her granddaughter Makenna Rose, who adores their Bubbie (Karen) and brings happiness and joy. Supervisor Spiegel has tremendously influenced her children and believes that "Education and life experiences give our youth the foundation to build upon so that our values, customs and history live on in future generations."